2022 Ford Mustang Mach-E Gets Slight Range Boost | Kelley Blue Book
2022 Mustang Mach E Ice White Appearance Package front three quarter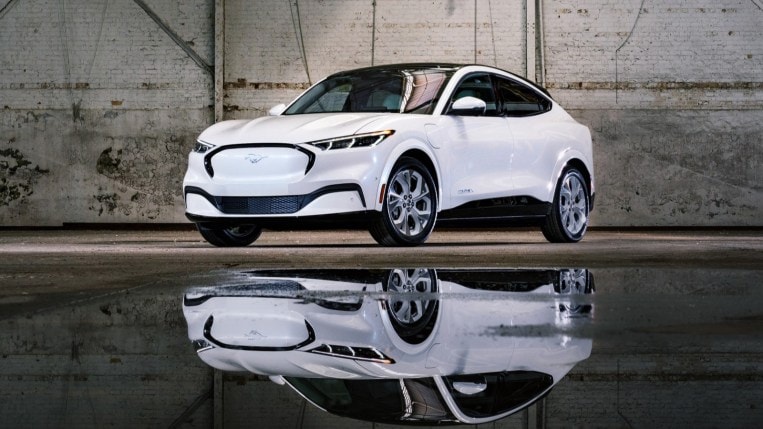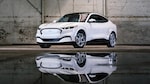 Ford's Mustang Mach-E
electric vehicle (EV) has been a runaway success. It's our
2022 Best Buy Award winner in the EV category
and the
2021 North American Utility Vehicle of the Year
. For the 2022 model year, it's getting a range boost.
Prices, announced just two weeks ago, start at $43,895 (plus $1,100 shipping and handling). Prices have gone up slightly for the new model year. But we've seen volatility in EV pricing throughout 2021. Ford's price bump remains relatively modest compared to the Tesla Model Y's nine price jumps in the last 10 months. It also keeps the Mach-E's price comfortably similar to Hyundai's new Ioniq 5 — giving EV shoppers in 2022 a range of new, similarly priced options.
Models equipped with the standard-range battery will now have 70 kilowatt-hours (kWh) of usable power instead of 68. Extended range models get a bump from 88 kWh to 91. Ford hasn't said how many additional driving miles buyers could expect to get out of the changes for most models.
Ford says, however, that the California Route 1 edition, in rear-wheel drive (RWD) with the larger battery, is now EPA-certified for 314 miles of driving. Last year, that model had an EPA certification of 305 miles. If that change is any guide, the new battery capacities won't wildly increase range.
Speaking of the California Route 1 model, it has gained standard heated seats and heated steering wheel, and will be offered in all-wheel-drive for the first time. GT and GT Performance editions get a contrast-color black roof.
Other changes include a new ice white appearance package previewed back in August.
Class of 2022: All the New and Redesigned Cars, Trucks, and SUVs


Read More: 2022 Ford Mustang Mach-E Gets Slight Range Boost | Kelley Blue Book