These new Kia and Hyundai EVs are both rated for more than 300 miles of range
1639479428 social
On Tuesday, the Environmental Protection Agency released impressive range estimates for two closely related new electric cars from Hyundai
HYMTF,
-0.51%
and its Kia
000270,
-0.81%
sister brand.
Though they share dedicated EV underpinnings and electric powertrains, the 2022 Hyundai Ioniq 5 and 2022 Kia EV6 have been rated separately by the EPA. In this round of sibling rivalry, Kia emerges with a narrow victory.
Read: More car shoppers are thinking about EVs, but still holding back
The EV6 Long Range is rated at 310 miles of electric range with rear-wheel drive, or 274 miles when fitted with all-wheel drive. The rear-drive-only EV6 Standard Range slides to 232 miles of range.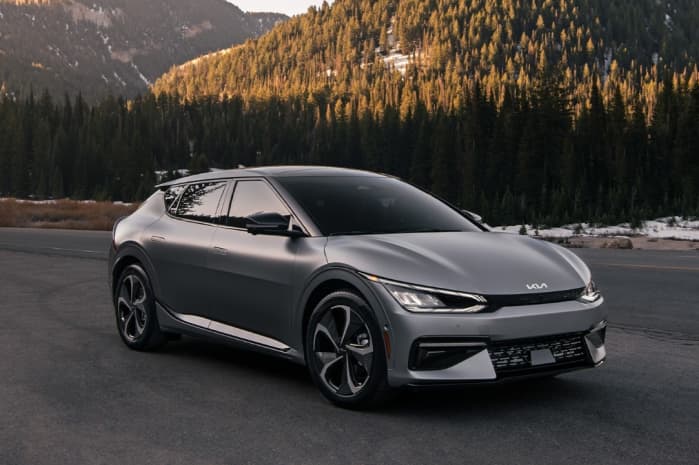 Both rear-wheel-drive versions are rated at 117 MPGe combined (MPGe is a unit of measurement devised by the EPA to compare an electric car's energy consumption level with that of a gas-powered vehicle). The all-wheel-drive model is rated at 105 MPGe combined.
See: Your complete guide to MPGe, the electric equivalent of miles per gallon
The Ioniq 5 comes in at a maximum of 303 miles of electric range in Long Range, rear-wheel-drive form, and 256 miles of range with all-wheel drive. The less-costly Ioniq 5 Standard Range offers up just 220 miles of range. Confusingly, Hyundai has only confirmed the Long Range model, though the EPA's rating suggests that the Standard Range version may be on its way.
Additionally, the EPA says that the Ioniq 5 isn't quite as efficient in the way it uses its electric power. Its MPGe figures range from a high of 114 MPGe for the rear-wheel-drive Long Range model to 93 MPGe for the all-wheel-drive version. 
Don't miss: These are the cars that cost the most and least to insure
This story originally ran on Autotrader.com.


Read More: These new Kia and Hyundai EVs are both rated for more than 300 miles of range