Targeting Electric Vehicle Market, SWK EDC Announces 'Charged & Ready' Initiative
Stanton to Elizabethtown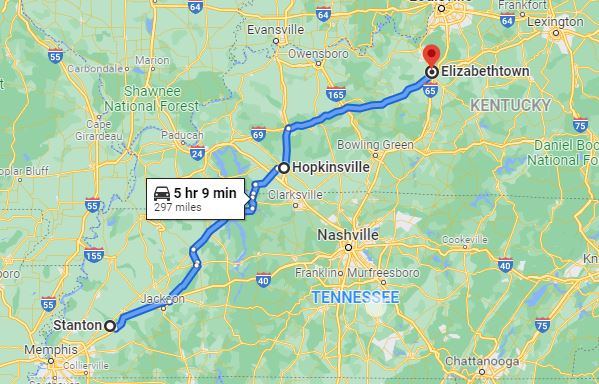 With the recent announcement of electric vehicle projects from Ford/SK Innovation in Elizabethtown and Stanton, Tennessee, one part of the country now finds itself grounded and prepared to be the conduit for new jobs and infrastructure regarding the booming industry.
It's the counties of Trigg, Christian and Todd, and Monday morning the Southwestern Kentucky Economic Development Council officially announced its full commitment in landing some of these opportunities with the "Charged and Ready" Initiative — in what EDC Executive Director Carter Hendricks said will be a series of priorities, ideas and implementation to work in this direction.
The initiative focuses on five key points, most of them long-range, to ensure the development of infrastructure and skills needed to compete for and support these types of jobs:
1. The development of regional "electric highways," by working with utility providers and the Tennessee Valley Authority in determining strategic locations for a fast-charging grids along I-69, I-24 and HWY 68/80
2. The launch of new online and social media marketing strategies to attract key businesses
3. The continued improvements of Commerce Park II, the I-24 Business Park and the Warren Property in Todd County, as well as the continued construction of a spec building for Commerce Park I
4. The identification of skills needed for the electric vehicle industry, in order to properly train future employees
5. The identification of regional and federal grants, particularly through the newly-passed "Build Back Better" Plan, for electric highway preparation and workforce training
The Trigg, Christian, Todd tri-county region already possesses more than 15 automotive-related industries with scores of jobs under their roofs, and Hendricks noted adding electric vehicle and highway concepts to existing businesses will only further diversify the southwestern Kentucky employment profile and better prepare for the possibility of new business landing in the region.
Hendricks noted he and most of the SWK, like most of the country, have had their eye on electric vehicle jobs and the industry for quite some time. In 2019, Hopkinsville officials installed the first public charging station at the former Sudden Service location along Hwy. 68/80 in the downtown area, and Hendricks added an initiative like this will serve as a long-range commitment.
But a recent meeting with Tennessee Valley Authority officials, coupled with federal shifts in environmental regulation, have Hendricks and local dignitaries primed at the thought of job creation.
Hendricks also said one of the biggest focuses of this initiative will be assuaging the fears of "range anxiety" — in which drivers and fleet operators often experience the uncertainty of locating charging stations for their electric vehicles, which continue to be new ideas in some parts of the country.
Fifty years from now, it could just be the norm. Even in west Kentucky.




Read More: Targeting Electric Vehicle Market, SWK EDC Announces 'Charged & Ready' Initiative